Dreamforce Messages for Iranian Businesses – Part1: Analytics
برای مطالعه این پست به زبان فارسی لطفا اینجا را کلیک کنید.
I had the opportunity to attend Salesforce.com Dreamforce event in San Francisco in the week of October 13, 2014.  This is an annual event that has become the largest software event globally. It is reported that more than 150,000 people attended this event over a 4 day period.
There were many guest speakers such as former Vice President Al Gore, Secretary of State, Hillary Clinton, and few tech visionaries such as Marc Andreessen, co-founder of Andreessen Horowitz, Tony Prophet from Microsoft, and PayPal founders.  Notably, there was also my former employer, Accenture, who according to Salesforce.com, is their most strategic and experienced systems integration partner.
The main theme of this 4 day event was the advancements in analytics, and allowing every business user to have access to analytics in real time.  According to Marc Benioff, Salesfoce.com CEO, 90% of the world's data was created in last two years.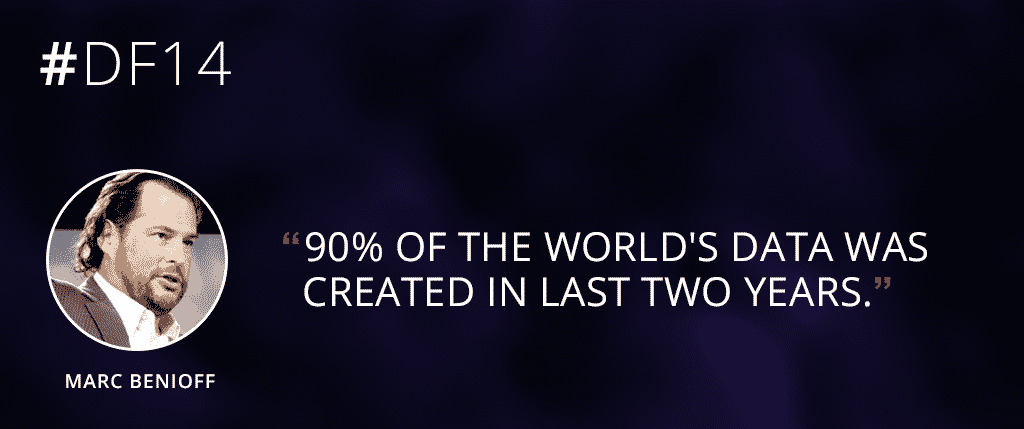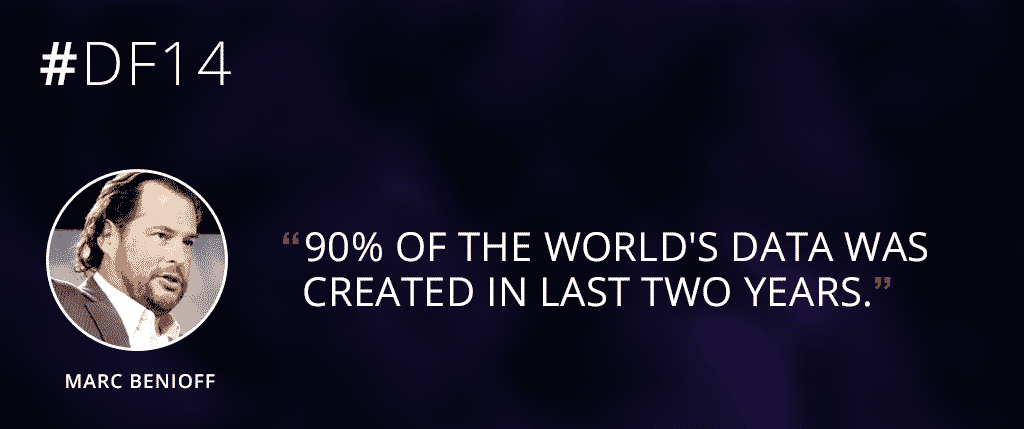 I would like to summarize what I learned from this event and explain what it means for Iran. In developed countries, such as US and Western European countries, speed is the new currency of business.  Businesses have the ability to personalize one to one connection at massive scale with the help of improved processes and technologies.  High performing businesses can take their CRM to a whole new level.  They can create deeper and more meaningful relationship with each customer and hence exceeds customer expectations.  Those businesses, which have elevated their game, can take every customer with them on a journey and extend the journey in the powerful new way which allows the creation of a personal brand experience for every customer.
What is more, is the creation of communities.  You can engage your customers, partners and employees in an active community, so that you allow them to share knowledge, collaborate and align across entire ecosystems.  This is exactly what has Home Depot has done.  They are the largest home improvement store in US and through creation of Saleforce.com community platform have substantially benefited from increased customer engagement.
Salesforce.com calls these high performing companies, a "customer company".  They have enabled these "customer companies" through their new analytical platform, called Wave (http://www.salesforce.com/analytics-cloud/overview/). Wave is the first analytical platform that can be used by every single business users.  Before, anytime business users needed analytics, they would have had to wait for the analytical team to analyze the data, and provide them insight.  With Wave,  business users no longer have to wait, because they have access to those data immediately on any device.  So they no longer have to wait weeks and months to get answers to some questions.  They can get their answers to following example questions immediately:
– How repeat purchases are connected to customer satisfaction?
– Which channel is selling better for current promotion?
– What immediate actions we can take to address a campaign from a competitor?
This is a disruptive technology.
So what does this mean for Iran?  Is this applicable?  I say yes, absolutely.  We have already seen the emergence of international e-commerce companies in Iran, such as a Rocket Internet (http://www.khoshfekri.com/4920/rocket-internet-iran-meih-mtn/) .  They are forcing local e-commerce companies to change their games.  More and more, not only we are seeing the involvement of international businesses in Iran, but also the advancement of local businesses who have understood that the only way for them to succeed in the new economy is to throw away the old playbook and start with a new one.  What got them here is no longer applicable, because customer buying behavior has changed and will evolve more. Old way of doing business will no longer work in the new economy. The businesses who argue that this is Iran, we are different and we do things differently; are delusional.  While they remain in their old way of doing business, their competitors are already changing their game.  Those businesses that can transform, have a better insight on their customer's behavior and be able to align their business processes effectively will win the game.
I hope this blog is a wakeup call and gets you thinking that you need to change the way you operate and become a "Customer Company".  I did walkaway with few other lessons learned and will post them in this blog over the coming weeks.
Regards
Farhad